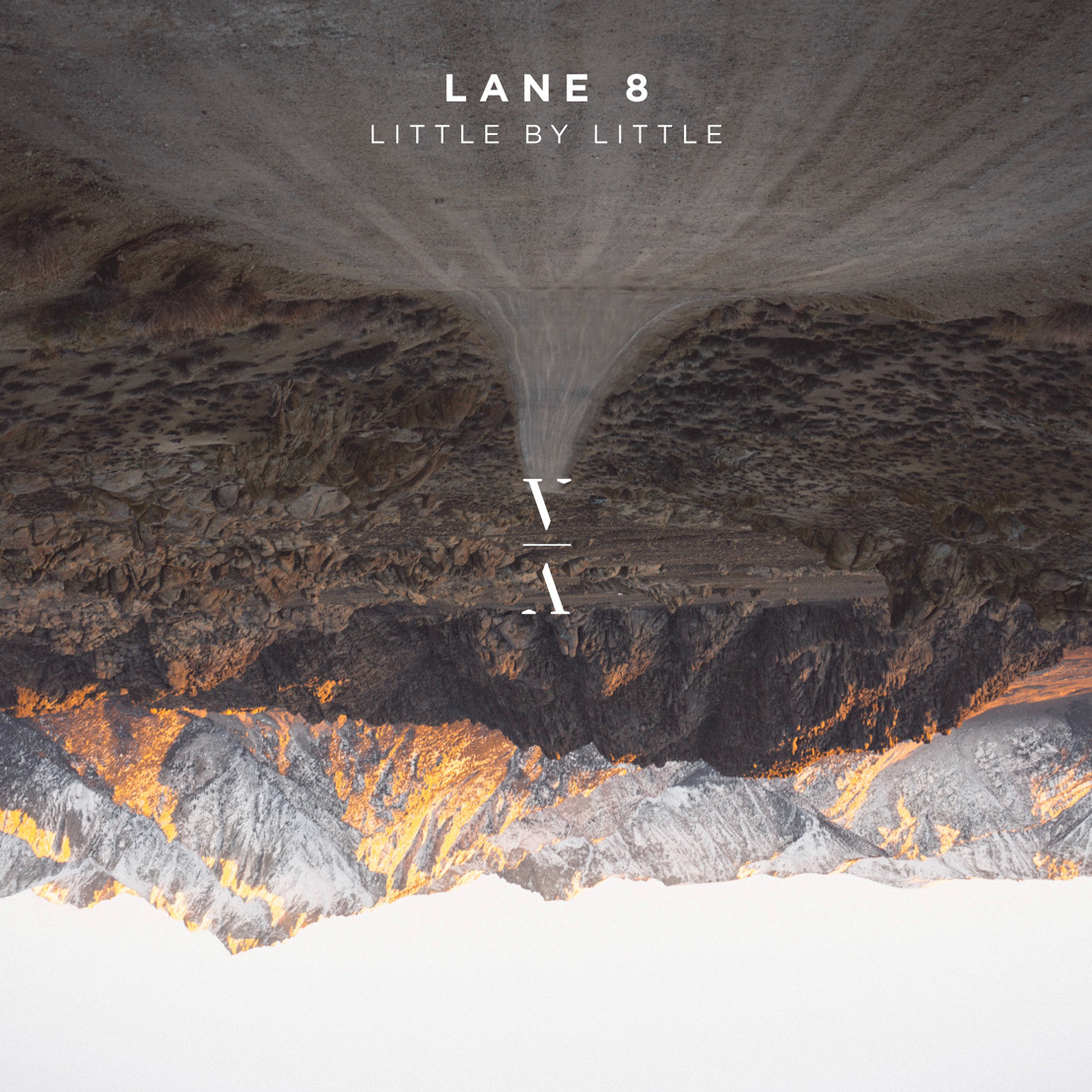 Lane 8 Releases Second Full-Length Album 'Little By Little'
10-track Album Followed by World Tour || Out Now via This Never Happened
Friday, January 19, 2018 — Denver-based artist Lane 8 today releases his second studio album 'Little By Little' following singles 'No Captain feat. POLIÇA', 'Atlas' and 'Coming Back To You. The album distills Lane 8's flair for eloquently-textured productions that are both classy and quirky, traversing reflective electronica, instrumental club epics and leftfield pop moments alike.
The 10-track collection represents the full arc of Goldstein's melodic, uniquely crafted sound. 'Little By Little' is weaved together with the mastery that Lane 8 fans have come to love across his catalogue. Each track plays its specific role and diverse feeling resulting in a whole that demands and rewards repeat listens - uncovering new passages of sound with each one. Vocal features from Poliça's Channy Leaneagh, J.F. July, and Fractures displays Daniel Goldstein's utmost versatility while maintaining the cohesive sound revered by fans globally.
Beloved by his growing and devout fanbase, Lane 8 has been responsible for one of dance music's most unique word-of-mouth success stories in the past 18 months; specifically his no-phones, no-filming event concept This Never Happened. Following a successful sell out North America tour last fall and a recent series of sold-out Summer Gathering Daytime parties in San Francisco, New York and Colorado, Lane 8 has now also announced an extensive 35 date global headline tour to accompany the album - taking in North America, Australia and Europe.
Since bursting on the scene with a string of hit singles like Midnight, Fingerprint, a massive remix of RÜFÜS DU SOL's Innerbloom, and the release of his debut full length 'Rise', Lane 8's journey has been one of consistent progression and growth. With vision and patience, Lane 8 has crafted his own world ripe for exploration; track by track, 'Little By Little'.
Stream 'Little By Little' on Spotify:
https://open.spotify.com/album/6snYAeR3hklBu7LpvyQ3LR?si=tYBN0X0sRMmQjthCmC7WhQ
Press Shots: http://bit.ly/2FWyUE0
Lane 8 on 'Little By Little'
"I think that writing and releasing my first album, Rise, so early in the Lane 8 project was one of the best decisions I've ever made. But at the time, it felt like albums were really on the out. A lot of people within the dance music industry said albums were a waste of time and effort - nobody listened to them anymore. Especially not from relatively new, low profile artists! Most artists within dance music were releasing single after single every few months - and having a lot of success with that formula.
Maybe it's because I grew up on albums, but I've always felt that a good album tells a story and creates an experience that is impossible to replicate with a run of single tracks alone - no matter how good they are. When I listened to my favorite albums as a kid, one of the things I loved the most was entering the artist's world - even if just for an hour, it felt like I was being taken on a unique journey that could really be savored, a journey only that artist could take me on.
With that somewhat romantic (or just outdated!) feeling toward albums in mind, I ignored a lot of the advice out there and pushed forward - and Rise came out soon after. When we toured that album, I had the surreal experience of hearing fans tell me what the album meant to them, and how much of a connection they felt to the journey of Rise - that familiar feeling I remember from my own youth.
Over the past two years I've waited for a certain feeling to return - the feeling that I was ready and excited to write an album again. As it happened, at the end of 2016, we finished an incredible first This Never Happened tour shortly before welcoming our daughter into the world. As 2017 began, I found myself really driven to create album #2. Throughout this year, I found a lot of joy in focusing on each little task achieved, each small accomplishment that pushed me one step closer to the goal of making another album - another experience - that I was really proud of. In a way I think that's what this album is all about - taking the time to appreciate each small step in a larger journey.
I'm really happy to announce that the pieces have now come together to form my second album, Little By Little.
No Captain, a song I made with Poliça, is the first piece of music I'm sharing from Little by Little - and it's available to stream and download now. I hope you enjoy it.
I will be touring Little By Little across North America, Europe and Australia for the first half of next year. Tickets will go on sale this Friday at 9am local time.
You can listen to No Captain and see tour dates here: www.this-never-happened.com/littlebylittle
Love,
Daniel"
Tour Dates
January 25th - Ironwood Hall, Austin, TX
January 26th - Stereo Live Houston, Houston, TX
January 27th - Stereo Live Dallas, Dallas, TX
February 1st - Concord Music Hall, Chicago, IL
February 2nd - Majestic Theatre, Madison, WI
February 3rd - El Club, Detroit, MI
February 8th - The Loft at Skyway Theatre, Minneapolis, MN
February 9th - Space, Miami, FL
February 10th - Gilt, Orlando, FL
February 16th - Republic New Orleans, New Orleans, LA
February 17th - The Ritz Ybor, Tampa, FL
February 22nd - 9:30 Club, Washington, DC
February 23rd - Union Transfer, Philadelphia, PA
February 24th - Brooklyn Steel, Brooklyn, NY
February 25th - The Sinclair, Cambridge, MA
March 2nd - Corona Theatre, Montreal, QC
March 3rd - Danforth Music Hall, Toronto, ON
March 8th - Terminal West, Atlanta, GA
March 9th - The Van Buren, Phoenix, AZ
March 10th - The Novo, Los Angeles, CA
March 14th - WOW Hall, Eugene, OR
March 15th - VENUE, Vancouver, BC
March 16th - Holocene, Portland, OR
March 17th - The Showbox, Seattle, WA
March 23rd - Ogden Theatre, Denver, CO
March 24th - Warfield Theatre, San Francisco, CA
March 25th - Ace of Spades, Sacramento, CA
April 20th - Sugar, Adelaide, AUS
April 21st - Max Watts, Sydney, AUS
April 24th - Prince Bandroom, Melbourne, AUS
April 25th - Capulet, Brisbane, AUS
May 3rd - Phonox, London, UK
May 4th - Versions, Manchester, UK
May 5th - Concorde 2, Brighton, UK
May 6th - Voodoo, Belfast, UK